Involvement & Volunteering
A feature of our school is the high level of parental involvement in the day to day activities of the school and support of community events. It is wonderful having so many parents attend Monday Afternoon Childrens' Assembly and staying back after school to chat with each other. Parents as Partners Nights, Share + Show Nights and Interviews are well attended, as are community functions such as our Twilight Sports and Christmas Concert. One of the strengths of our program is the amount of support the students receive from classroom volunteers, predominantly in their English and Japanese literacy blocks.
Below is the link to the footage shown with regards to "The Effects of Praise on Mindset" by Carol Dweck
Communication & Engagement
To outline the best point of contact for various concerns the Leadership Team have created a communication chart.
See the attached Communication Chart
To outline the communication methods the school is committed to providing to the members of our school community  School Council has created a Communication and Engagement Matrix.
See the attached Communication and Engagement Matrix
From time to time over the year there is a need to consult on various functions across the school.
Please see the M3 Community Involvement Policy 2016
Monday Morning Parents Group
Each Monday morning at 9am, a group of parents, along with our Chaplain, meet in the Gillian Penfold Hall foyer to share a cup of tea or coffee and chat, network and mingle. The pre-school aged children are able to play in the area under the supervision of their parent(s). This is one of the Foundation parents' regular catch-ups and induction into the school community.
Congratulations and thank you to our 2018-19 School Councillors.
President: Chris Leffler
Vice President: Helen Cadzow
Treasurer: Sai Fan
Secretary: Brad Shannon
Councillors:
Dr Georgy Artemov
Anna-Maria Kendrick
Les Kwok
Dr Nafisa Ovi
Staff Representatives:
Ruth Biddle (Principal)
Naomi Mori-Hanazono (Assistant Principal)
Keiko Harada
Nozomi Koyama
School Councils play a key role in Victorian government schools. Participating as a school council member is a rewarding and challenging experience. The school council supports the principal to provide the best possible educational outcomes for all students.
Subcommittees:
Community Engagement
Convenor: Helen Cadzow
Subcommittee members: Naomi Mori-Hanazono, Keiko Harada
Key roles: Advocating for and promoting Huntingdale PS and bilingual  education (including Box Hill festival and Japan Trip),
updating the Communication and Engagement matrix and annual parent surveys (including OHSC)
Finance
Convenor: Sai Fan
Subcommittee members: Dr Nafisa Ovi, Ruth Biddle and Rosella Dossi.
Key roles: School revenue and expenditure, Parent payments, Library and Building Funds, Bilingual Funding
Parents & Friends Transition
Convenor:
Subcommittee members: Chris, Iori, Ruth, Fiona, Brad P and Keith
Key roles: Establishment of Parents & Friends Association, champion the Interim Committee for P&F, Fundraising events plan,
Trivia Night (in interim)
Sustainability and Grounds
Convenor: Brad Shannon
Subcommittee members: Dr Nafisa Ovi, Keith Hutchinson, Anna-Maria Kendrick, Wendy, Lisa, Fiona, Michael and Richard
Key roles: Termly working bees, Artists in Schools project, tree audit and Resource Smart link
Sustainability & Grounds Subcommittee
HPS Sustainability and Grounds Sub-Committee is a group of parent volunteers that:
Coordinate a HPS Working Bee each term
Plan and oversee a range of school improvement projects funded via parent voluntary contributions, grants and corporate donations.
Research and apply for grants to fund projects
Seek donations from the local and business community to support HPS working bees and projects
Over the past few years the HPS Sustainability and Grounds Sub-Committee sourced funding/donations for & oversaw completion of:
Landscaped play tunnels
Bush Tucker Garden
Painting all outdoor benches
Japanese Fruit Garden
Bulbs and conifers behind the Hall
110,000 litre rainwater tank to irrigate the oval
New AFL goal posts
Parkour play areas
Biodiversity Garden
Fencing the Pagoda Tree Garden behind the Hall, making an outdoor learning space/recreation area for teaching staff
We would love to hear from parents who wish to join HPS Sustainability and Grounds Sub-Committee or support our work in any way!
If you have questions regarding the committee, or suggestions for improvements to the HPS grounds, please contact Anna-Maria Kendrick on 0435 231 917 or email amkendrick@gmail.com
Buildings and infrastructure are outside of our committee's scope, however parents are encouraged to contact the school office with any concerns or suggestions relating to building and infrastructure.
Voluntary Contributions
Parent voluntary contributions are an important source of funding for projects run by the S&G Sub-Committee.
All projects are reviewed and endorsed by School Council to ensure spending of funds is in line with school policy.
$25 per student is the suggested annual voluntary contribution, however there is no upper or lower limit. Tax-deductible donations can also be made to the HPS Building Fund via QKR. Please speak to the school office for more details.
Your support is appreciated!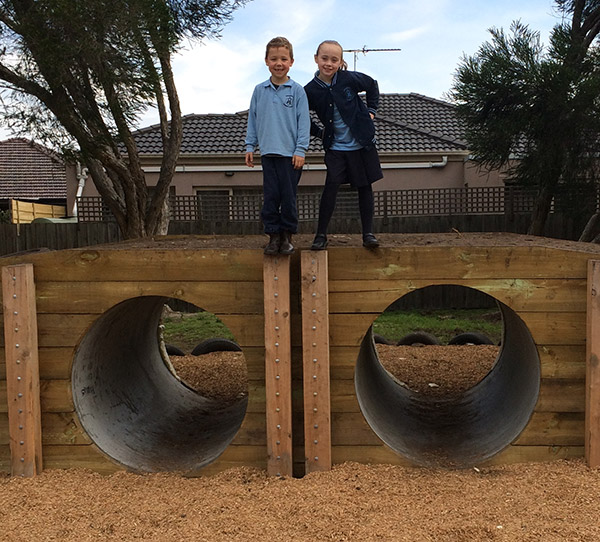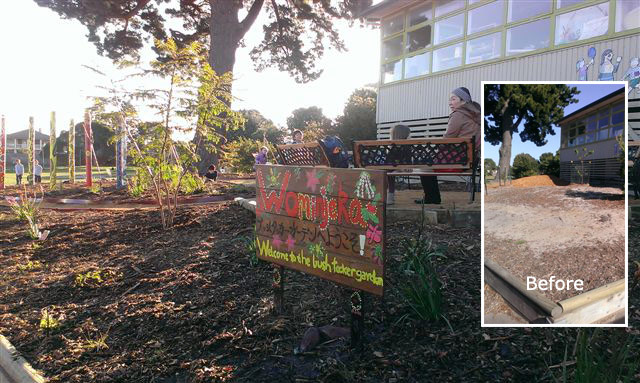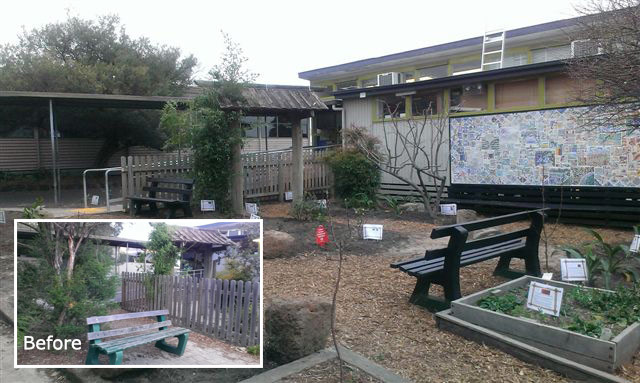 Huntingdale Primary School has its own Parents Group called 'Watashi Mo'.
Watashi Mo literally means 'Count Me In' in Japanese.
Watashi Mo aims to:
Organise fun events for students
Support school events e.g. selling icy poles at Nihongo Sports Night
Organise fundraising events e.g. Easter and Christmas Raffles
Support information and welcome events e.g. K-F parent info night
Communicate with the school community e.g. Newsletters, Flexi Buzz
Develop friendships and work together with other parents interested in supporting the school.
No matter your expertise, we would love you to join! Any contribution you can make is appreciated, no matter how big or small! You can help with one event or many, and don't need to come to meetings to be able to contribute.
Watashi Mo meets monthly. It costs $1 to join, and is open to all parents/guardians of Huntingdale students.
Meetings are usually held on Monday Morning on a monthly basis in the Gillian Penfold Hall starting at around 9.00am.
For more information you can Email: watashimo.huntingdale@gmail.com
We would love to hear from parents who wish to join HPS Fundraising and Grants sub-committee or support our work in any way!
It doesn't matter what skills you have, there are a variety of tasks that you can be involved in.
It's a great way to get involved, meet other parents and raise funds for the kids whilst you are doing it!
If you have any questions regarding the sub-committee or events, contact Chris Leffler at c_leffler@hotmail.com
Does your company offer Employee Grants?
Do you work for a large company such as NAB, Toyota or Telstra?
Many large companies provide employee grants throughout the year for your choice of non-profit organisation. We have projects lined up ready for funding, we can even write the grant application for you!
Let us know and we can help raise funds for the kids!
Know of a business that would donate prizes?
Do you own or work for a business that might like to donate prizes for raffles or events? We are happy to advertise the business at the event as a gesture of thanks!
Please get in contact with us!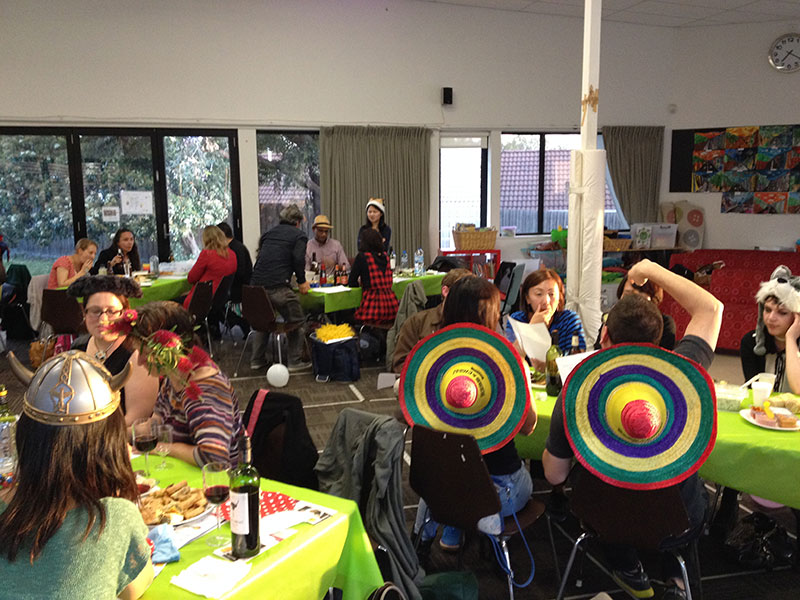 Working Bees at HPS have operated successfully over a number of years because of the time and expertise generously donated by volunteers like you!
Held once a term, Working Bees involve families coming together to complete projects that enhance the environment in which our children can learn, play and grow, and which otherwise would have to be outsourced at great cost.
These have included:
The Pagoda Tree Garden, Cherry Blossom Walk and Japanese Fruit Garden, to reflect HPS's bilingual program in its environment.
Raised Veggie Beds, to complement the 'Where does our food come from' aspects of the HPS school curriculum
Mulching the majestic old pine trees and other new plantings, such as those in the Bush Tucker Garden and Biodiversity Garden, to keep them healthy in hot weather and safe.
Landscaped Play Tunnels and natural log Parkour play areas, to provide a new play experience for our children
Installing the new Koi Fish Mural behind the Art Room.
In addition to improvement projects, Working Bees also include regular tasks to keep the school tidy, such as painting, weeding, sweeping and raking back tan bark under playground equipment as well as cleaning and tidying library books.
It's a great opportunity for families and children to meet in a different social setting, as well as contributing to improvements and care of the school. Each Working Bee finishes with a BBQ, to thank our lovely volunteers!
So pack your gloves, brooms and tools and volunteer to help at a Working Bee! Whether it's just one hour or more, HPS needs your help. Every bit counts!
2019 Working Bee dates for your calendar:
Term 1 Sunday 24 March 9.30am – 1.30 pm
Term 3 Sunday 4 August  9.30am – 1.30pm
Term 4 17 November 9.30am – 1.30pm
Children are very welcome to come along and join in!
Working Bees are coordinated by the HPS Sustainability and Grounds Sub-Committee.  
All enquiries regarding Working Bees and suggestions for projects can be directed to Anna-Maria Kendrick at amkendrick@gmail.com
Please download the photo consent for parent and volunteers here:
Parent volunteer consent to photograph