Involvement & Volunteering
A feature of our school is the high level of parental involvement in the day to day activities of the school and support of community events. It is wonderful having so many parents attend Monday Afternoon Childrens' Assembly, helping in classroom or attending excursions. Parents as Partners Nights, Share + Show Nights and Interviews are well attended, as are community functions such as our Nihongo Sports Night and our Christmas Concert. One of the strengths of our school is the amount of support the students receive from classroom volunteers, predominantly in their English and Japanese literacy blocks.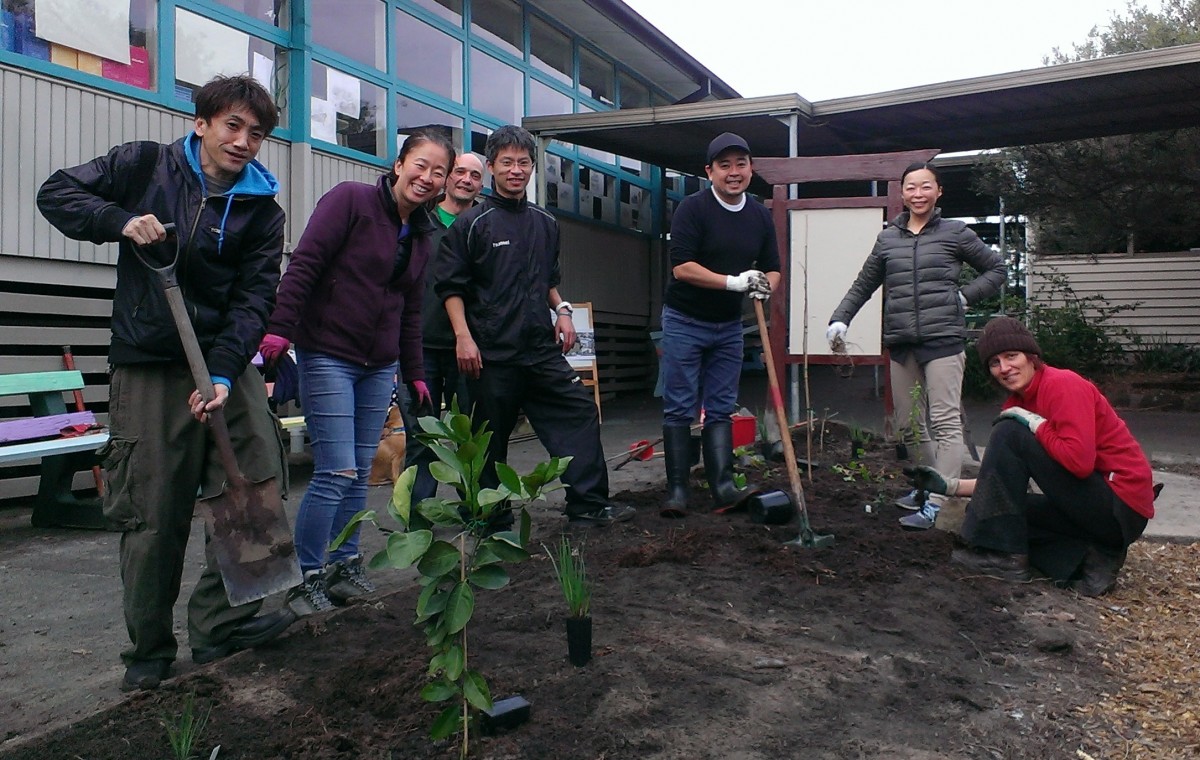 Parent Volunteers Information 
Please find below the information distributed to our Parent Volunteers at our Information Session.
Parent Helper Reading Information
This is the PowerPoint presentation from the Parent Helpers Reading information session that took place on 12th May 2021. It outlines the way in which reading is taught at Huntingdale and how parents can assist in the teaching of reading in the classroom.
Communication & Engagement
To outline the best point of contact for various concerns we have created a communication chart.
To outline the communication methods the school is committed to providing to the members of our school community  School Council has created a Communication and Engagement Matrix.
From time to time over the year there is a need to consult on various functions across the school.
Please see the Community Involvement (including consultation and communication) Policy.
Congratulations and thank you to our 2021-2022 School Councillors.
President: Dennis Moschoyiannis
Vice President: Adam Ward
Treasurer: Dr Nafisa Ovi
Secretary: Gemma Thomas
Councillors:
Ben Chapple
Eugene Chu
Anna-Maria Kendrick
Varun Sharma
Mia Voltan

Staff Representatives:
Ruth Biddle (Principal)
Naomi Mori-Hanazono (Assistant Principal)
Keiko Harada
Kiko Watanuki
School Councils play a key role in Victorian government schools. Participating as a school council member is a rewarding and challenging experience. The school council supports the principal to provide the best possible educational outcomes for all students.
Subcommittees:
Community Links 
Convenor: Mia Voltan
Subcommittee members: Naomi Mori-Hanazono, Ben Chapple and Kiko Watanuki
This committee focuses its work on promoting Huntingdale Primary School and building links with the wider community (at a local, state and international level) such as
Watashi Mo events/schedule
Box Hill Festival
Japan Trip
Potential sponsorship
Monitoring our Before and After School Care service provider Team Kids
Finance
Convenor: Dr Nafisa Ovi
Subcommittee members: Ruth Biddle and Dr Rosella Dossi.
This committee monitors:
School revenue and expenditure,
DET Finance Policies and procedures
Parent payments, Voluntary contributions such as donations to Library and Building Funds,
Budgets
Education and Future Directions:

Convenor: Gemma Thomas
Subcommittee members: Anna-Maria Kendrick, Naomi Mori Hanazono, Ruth Biddle, Takuya Katsu, Adam Ward, Eugene Chu, Dennis Moschoyiannis
This committee focuses its work on
providing advocacy for the school (e.g. funding and building development) by communicating with State Members of Parliament and the City of Monash
Future planning and implementing of the Lighthouse vision
Looking at school policy documentation
Sustainability and Grounds
Convenor: Anna-Maria Kendrick
Subcommittee members: Anna-Maria Kendrick, Matthew Calf, Fiona Kelly, Amelia Olsson, Keiko Harada, Gemma Thomas, Takuya Katsu, Varun Sharma and Ben Chapple
This committee focuses its work on:
Term Working Bees
Beautification works around the school
Correctional workers coordination
Sustainability activities
Huntingdale Primary School has its own Parents Group called 'Watashi Mo'.
Watashi Mo literally means 'Count Me In' in Japanese.
Watashi Mo aims to:
Organise fun events for students
Support school events e.g. selling icy poles at Nihongo Sports Night
Organise fundraising events e.g. Easter and Christmas Raffles
Support information and welcome events e.g. K-F parent info night
Communicate with the school community e.g. Newsletters, Operoo
Develop friendships and work together with other parents interested in supporting the school.
No matter your expertise, we would love you to join! Any contribution you can make is appreciated, no matter how big or small! You can help with one event or many, and don't need to come to meetings to be able to contribute.
Watashi Mo meets monthly and is open to all parents/guardians of Huntingdale students.
Meetings are usually held on a monthly basis via Zoom.
For more information you can Email: watashimo.huntingdale@gmail.com
Does your company offer Employee Grants?
Do you work for a large company such as NAB, Toyota or Telstra?
Many large companies provide employee grants throughout the year for your choice of non-profit organisation. We have projects lined up ready for funding, we can even write the grant application for you!
Let us know and we can help raise funds for the kids!
Know of a business that would donate prizes?
Do you own or work for a business that might like to donate prizes for raffles or events? We are happy to advertise the business at the event as a gesture of thanks!
Please get in contact with us!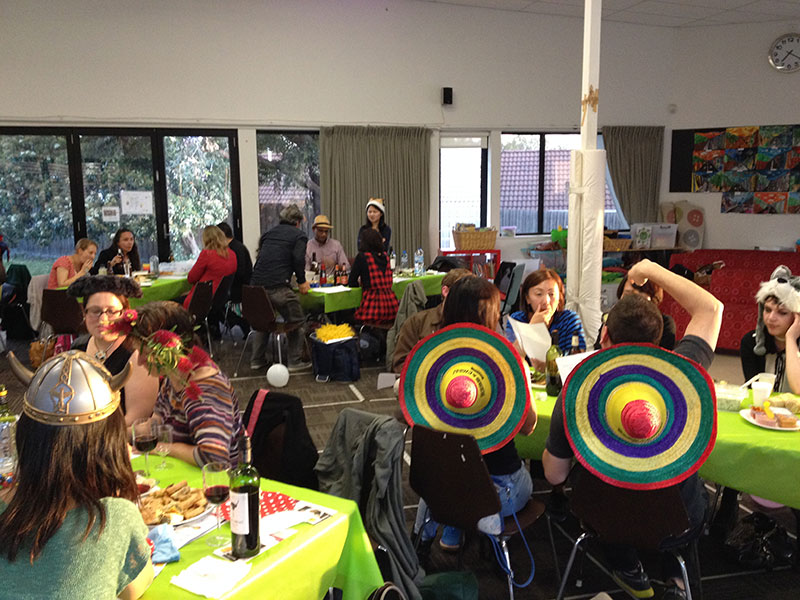 Working Bees at HPS have operated successfully over a number of years because of the time and expertise generously donated by volunteers like you!
Held once a term, Working Bees involve families coming together to complete projects that enhance the environment in which our children can learn, play and grow.
In addition to improvement projects, Working Bees also include regular tasks to keep the school tidy, such as painting, weeding, sweeping and raking back tan bark under playground equipment.
It's a great opportunity for families and children to meet in a different social setting, as well as contributing to improvements and care of the school. Each Working Bee finishes with a BBQ, to thank our lovely volunteers!
So pack your gloves, brooms and tools and volunteer to help at a Working Bee! Whether it's just one hour or more, HPS needs your help. Every bit counts!
Children are very welcome to come along and join in!
Working Bees are coordinated by the HPS Sustainability and Grounds Sub-Committee.  
All enquiries regarding Working Bees and suggestions for projects can be directed to Anna-Maria Kendrick at amkendrick@gmail.com
Please download the photo consent for parent and volunteers here:
Parent volunteer consent to photograph
In 2022 a Working Bee is planned to occur from 10am to 1pm on the following dates:
Term 1 – Sat 26 March
Term 2 – Sat 28 May
Term 3 – Sat 23 Jul
Term 4 – Sat 12 Nov
Each Working bee finishes with a BBQ to thank our lovely volunteers!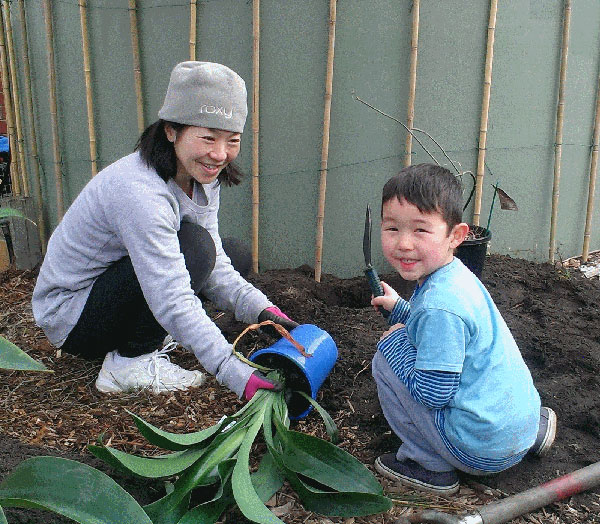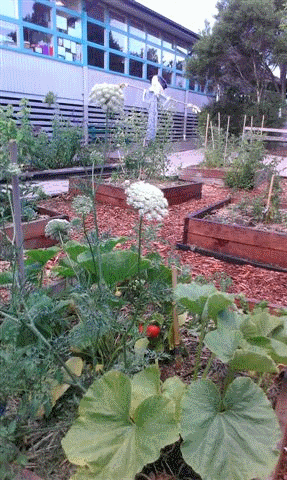 2022 Term 2 Working Bee
The Sustainability and Grounds Subcommittee is pleased to report on another successful working bee.
The focus of the day was on planting out the Okano Family memorial garden, which complements the lovely bench and cherry blossom trees which friends of Enna and Uta purchased through their fundraising efforts. Workers busily set out, planted, watered and mulched the garden, which will only become an even more beautiful place for reflection as the plants mature. There is also a special heart-shaped garden bed where Uta's friends have planted daisy seeds. A huge thank you to Bunnings, which generously donated the plants and other supplies for the memorial garden.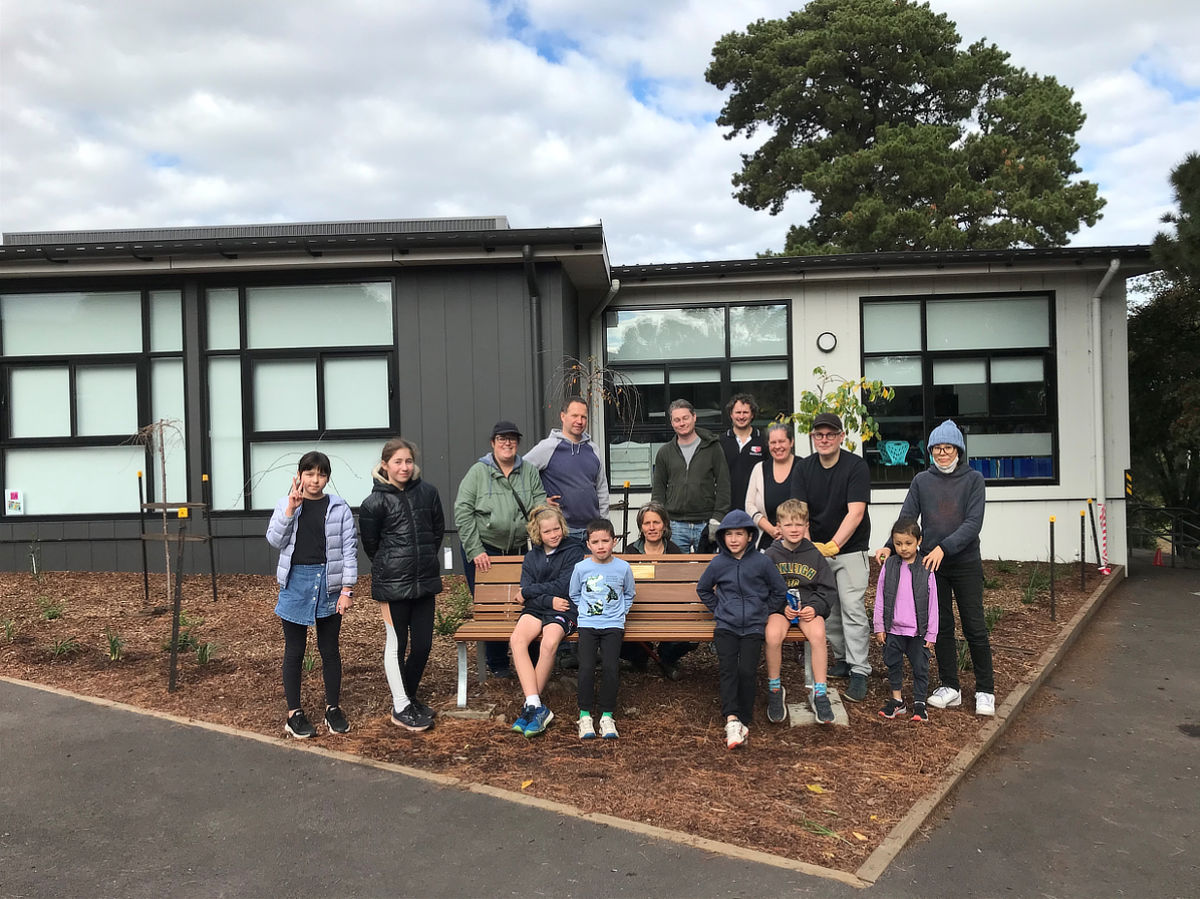 Away from the memorial garden, a busy team of painters set to work on the benches around the basketball court. Most have now been painted in the school colours with a few more still to be tackled at the next working bee.
Another exciting project was the installation of three veggie wicking beds outside the administration building. These will be tended to by the Foundation students as part of their learning activities.
It was wonderful to see what a great time everyone had at the working bee. Thank you to everyone who attended or helped in some way!
Thank you also to:
Bakers Delight Oakleigh, which supplied the delicious bread for the BBQ;
Woolworths Oakleigh Links, which donated watermelon and other snacks to keep our workers energised; and
Harada Sensei who came in on the weekend to supervise!
Hopefully everyone has noticed the significant impact just two working bees in 2022 has made to the school grounds and we hope to see more families at the next working bee at a date to be confirmed in Term 3!
The HPS Sustainability and Grounds Subcommittee