Involvement & Volunteering
A feature of our school is the high level of parental involvement. It is wonderful having so many parents attend the Childrens' Assembly, helping in the classroom or on excursions. Community events such as Parents as Partners Nights,  Undokai Japanese Sports Night and Christmas Concert are well attended. One of the strengths of our school is the amount of support the students receive from classroom volunteers, predominantly in their English and Japanese literacy blocks.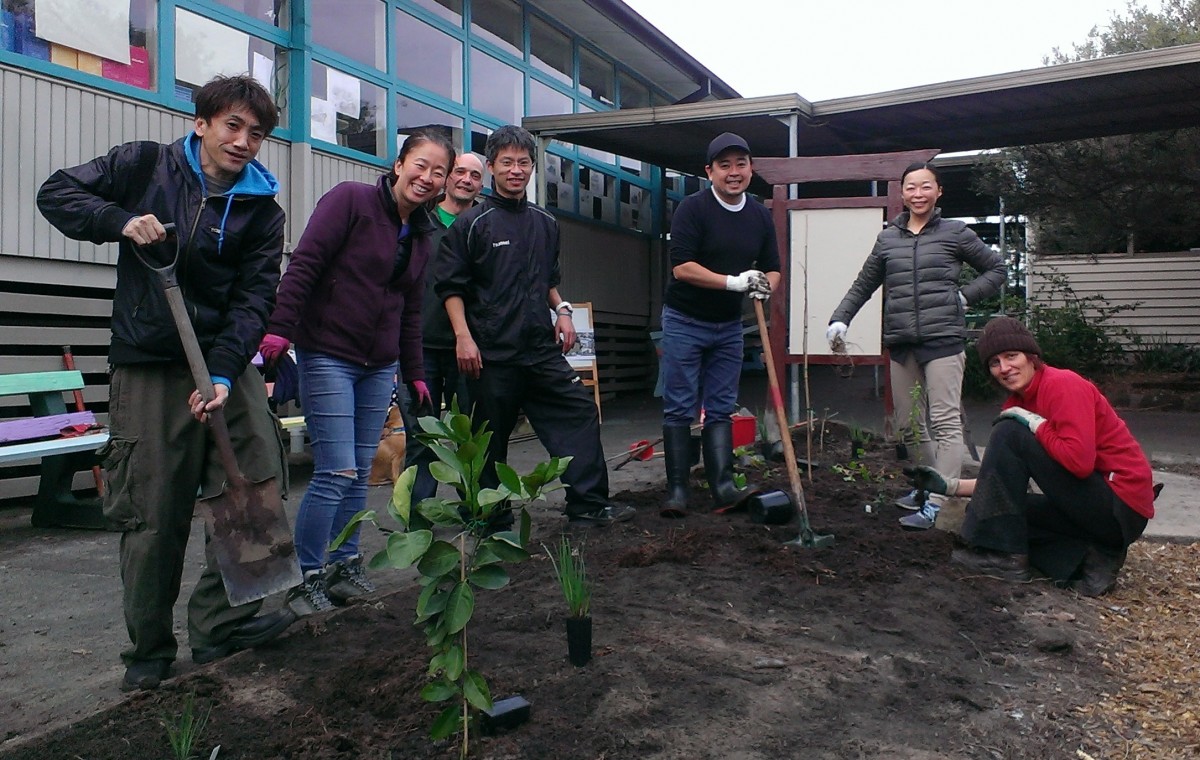 Parent Volunteers Information 
Please find below the information distributed to our Parent Volunteers at our Information Session.
Parent Helper Reading Information
This is the PowerPoint presentation from the Parent Helpers Reading information session that took place on 12th May 2021. It outlines the way in which reading is taught at Huntingdale and how parents can assist in the teaching of reading in the classroom.
Communication & Engagement
To outline the best point of contact for various concerns we have created a communication chart.
To outline the communication methods the school is committed to providing to the members of our school community  School Council has created a Communication and Engagement Matrix.
From time to time over the year there is a need to consult on various functions across the school.
Please see the Community Involvement (including consultation and communication) Policy.
Congratulations and thank you to our 2021-2022 School Councillors.
President: Dennis Moschoyiannis
Vice President: Suniti Rao
Treasurer: Mia Voltan
Secretary: Gemma Thomas
Councillors:
Ben Chapple
Sofia Oresti
Subu Nagesh
Varun Sharma
Takuya Katsu
Staff Representatives:
Ruth Biddle (Principal)
Naomi Mori-Hanazono (Assistant Principal)
Keiko Harada
Kiko Watanuki
School Councils play a key role in Victorian government schools. Participating as a school council member is a rewarding and challenging experience. The school council supports the principal to provide the best possible educational outcomes for all students.
Sub-Committees
Community Links
Convenor: Ben Chapple
Members: Naomi Mori-Hanazono, Kiko Watanuki, Keiko Harada, Eiji Nishikubo, Sofia Oresti, Members of Watashi Mo
Focus:
Watashi Mo events/schedule
Box Hill Festival
2024 Japan Trip planning/ 2023 experience for Year 6 students
Potential Sponsorship
Monitoring Team Kids
Looking at social media and a communications plan
Working bees
70th Birthday Celebrations
Education & Future Directions
Convenor: Gemma Thomas
Members: Dennis Moschoyiannis, Suniti Rao, Takuya Katsu
Focus:
Providing advocacy for the school (e.g., funding and building development) by communicating with State politicians and the City of Monash)
Future Planning and reviewing our Lighthouse Vision
Looking at school policy documentation
Sustainability
Finance
Convenor: Mia Voltan
Members: Dr Rosella Dossi & Ruth Biddle
Focus:
School revenue & expenditure
Voluntary Contributions
Budgets
DET Finance Policies & procedures
Grants
Huntingdale Primary School has its own Parents Group called 'Watashi Mo'.
Watashi Mo literally means 'Count Me In' in Japanese.
Watashi Mo aims to:
Organise fun events for students
Support school events e.g. selling icy poles at Nihongo Sports Night
Organise fundraising events e.g. Easter and Christmas Raffles
Support information and welcome events e.g. K-F parent info night
Communicate with the school community e.g. Newsletters, Operoo
Develop friendships and work together with other parents interested in supporting the school.
No matter your expertise, we would love you to join! Any contribution you can make is appreciated, no matter how big or small! You can help with one event or many, and don't need to come to meetings to be able to contribute.
Watashi Mo meets monthly and is open to all parents/guardians of Huntingdale students.
Meetings are usually held on a monthly basis via Zoom.
For more information you can Email: watashimo.huntingdale@gmail.com
Does your company offer Employee Grants?
Do you work for a large company such as NAB, Toyota or Telstra?
Many large companies provide employee grants throughout the year for your choice of non-profit organisation. We have projects lined up ready for funding, we can even write the grant application for you!
Let us know and we can help raise funds for the kids!
Know of a business that would donate prizes?
Do you own or work for a business that might like to donate prizes for raffles or events? We are happy to advertise the business at the event as a gesture of thanks!
Please get in contact with us!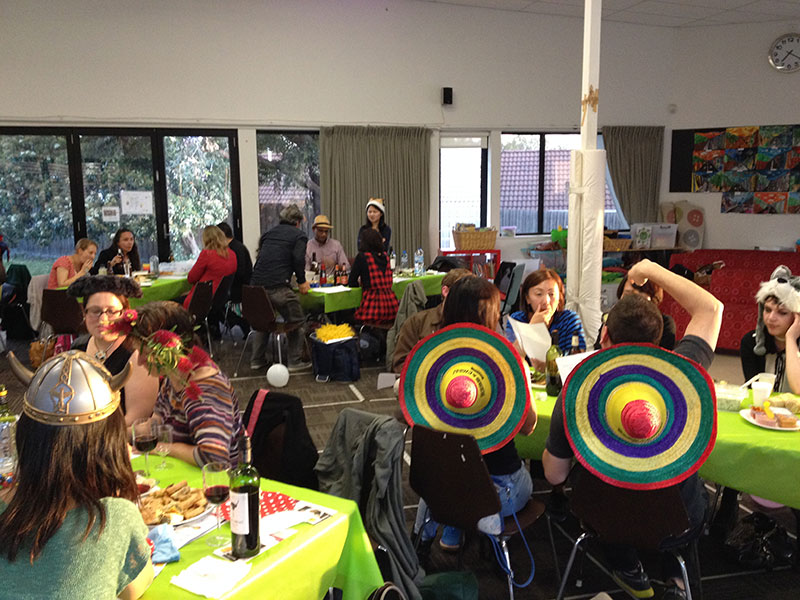 Working Bees at HPS have operated successfully over a number of years because of the time and expertise generously donated by volunteers like you!
Working Bees involve families coming together to complete projects that enhance the environment in which our children can learn, play and grow.
In addition to improvement projects, Working Bees also include regular tasks to keep the school tidy, such as painting, weeding, sweeping and raking back tan bark under playground equipment.
It's a great opportunity for families and children to meet in a different social setting, as well as contributing to improvements and care of the school. Each Working Bee finishes with a BBQ, to thank our lovely volunteers!