Our Bilingual School
The key to our bilingual school is the people. As you scroll through this website, the vision and values of our school are lived by students, staff, families. These people make the team that makes our school the innovative place it is.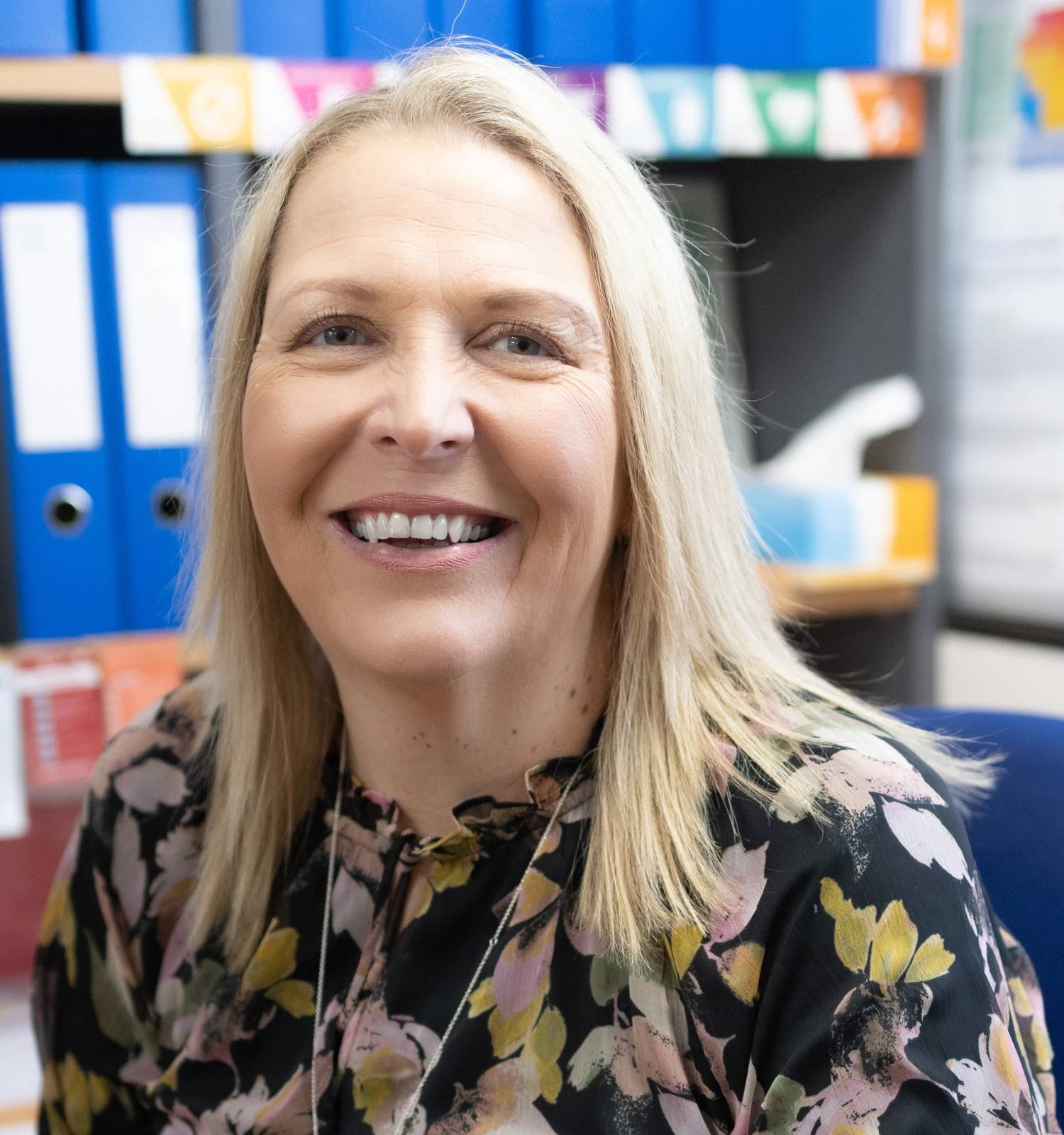 On your first visit to our school you will be drawn to the quiet, relaxed and happy atmosphere created within the school. Our children love learning and display wonderful curiosity and an eagerness to achieve.
Meet our Principal
Wominjeka! Konnichiwa (こんにちは)! Welcome to Huntingdale Primary School! I am proud to be Principal of this wonderful Victorian Government school which provides an extraordinary bilingual education for all our students. Huntingdale Primary School is a vibrant place that encourages learning, laughter and play in a friendly and warm environment.
Our school is built on the lands of the Wurundjeri Woi Wurrung and Bunurong people of the Kulin Nation. I acknowledge their Elders past, present and emerging and recognise that learning took place for thousands of years before our school was built. I am also proud that we weave indigenous perspectives throughout our school curriculum so that our students understand the rich cultural history of our First Nations Peoples.
Our school is widely recognised both in Australia and internationally as a leader in bilingual education through the success of the outstanding Japanese Bilingual Language Immersion Education.
Learning a language is the greatest gift we give our students at Huntingdale Primary School. Through our exceptional bilingual learning all our children are immersed in Japanese language. Research has long recognised immersion as the most natural way for young children to learn language.
Our school motto is- Engaging Minds Together.
'Engaging' children each and every day in a safe and secure environment is a key focus. We know that without students feeling safe they are unable to engage fully with their learning.  The key to engagement is curiosity and creativity and these are key elements in the students explorations and learnings each day at school.
'Minds' are what benefit from our unique bilingual education.  The academic rigour and the power of how we work at Huntingdale is in the careful curriculum planning that underpins the learning as a whole.  Research shows that learning another language stimulates brain development, enhances English literacy skills and improves memory, concentration and numeracy skills.
'Together' we achieve more.  The students in isolation will explore but require guidance and scaffolding to excel.  More can be achieved with a partnership between the student, teacher and family which truly achieves the greatest outcomes.
Through our bilingual education each day our students develop critical and creative thinking, personal and social skills and intercultural understandings. Our students are challenged to see their world using an 'international lens' and the experiences offered at the school support this.
As a teaching team we are committed to providing all children with the opportunity to achieve through our highly differentiated curriculum. Extensive use of technology, thinking tools and a wide range of extra curricula activities extend and enrich their learning.
The culture of our school is underpinned by our deep belief that childhood is a precious and unique moment in time. students need to be nurtured in a quiet yet stimulating environment. Childhood is a time to be exposed to a wide range of cultural and artistic experiences to discover talents, ignite curiosity, passion and optimism. The 'Early Years' of schooling are when a child develops their self-esteem as a learner and this growth needs to be nurtured and developed with care and dedication. This crucial time is also when strong foundations in literacy and numeracy are built to ensure future success.
Thank you for your interest in our school.
Ruth Biddle
Principal
Principal – Ms Ruth Biddle
Assistant Principal – Mrs Naomi Mori-Hanazono
Business Manager – Dr Rosella Dossi
Office Manager – Mrs Gillian Penfold
Foundation A – Miss Amelia Olsson & Ms Yuko Iida
Foundation B – Ms Yuko Iida & Miss Amelia Olsson
Foundation C – Mrs Tomoko Smith & Miss Rebecca Wood
1A – Mrs Maria Mathews & Miss Kiko Watanuki
1B – Miss Kiko Watanuki & Mrs Maria Mathews
1C – Mrs Maria Perrella & Mr Tadashi Hanazono
2A – Ms Moe Osugi & Ms Alyson Wakely
2B – Ms Alyson Wakely & Ms Moe Osugi
2C – Mr Tadashi Hanazono & Mrs Maria Perrella
3A – Miss Kumiko Nagata & Mr Ari Gorney
3B – Mr Dan Thomas & Miss Kumiko Nagata
4A – Miss Joanne Ewart & Mrs Hisae Hatigan
4B – Mrs Hisae Hatigan & Miss Joanne Ewart
5A – Ms Keiko Harada & Mr Nick Tolliday
5B – Ms Nozomi Koyama & Mr Ryoki Fukaya
6A – Mrs Linda Ooi-Chan & Mr Eiji Nishikubo
6B – Mr Peter Magart & Ms Yukiko Shoya
Teaching Assistants 
Mrs Honami Ando
Mrs Mayumi Cake
Mrs Mayu Harada
Mrs Yoshiko Hayashi
Mrs Wakana Karchnak
Mrs Ryoko Kellam
Mrs Kaoru Kruithof
Mrs Junko Nakazawa
Chaplain – Mrs Susan Hanger
Meet our School Council
2022-23 School Council
President: Dennis Moschoyiannis
Vice President: Suniti Rao
Treasurer: Mia Voltan
Secretary: Gemma Thomas
Executive Officer: Ruth Biddle (Principal)
Councillors:
Subu Nagesh
Ben Chapple
Sofia Oresti
Takuya Katsu
Staff Representatives:
Naomi Mori-Hanazono (Assistant Principal)
Keiko Harada
Kiko Watanuki
Huntingdale School Song Lyrics
Verse 1
Each day we learn
Each day we share
With courage in our minds
We try our best and help the rest
For everyone is kind
We come from near
We come from far
Together we all show,
Knowledge comes from diversity
Our cultures help us grow
Chorus
Huntingdale Primary School
Where everyone one belongs
ようこそ, Wominjeka;
We welcome everyone,
Huntingdale しょうがっこう
We're proud to sing our song.
Verse 2
ともだち
せんせい
いつもありがとう
きもちよくあいさつし
つたえるきもち
たかきをめざして
はげましあい
もっともっとよくしたい
わたしのがっこう
Chorus
Huntingdale Primary School
Where everyone one belongs
ようこそ, Wominjeka;
We welcome everyone,
Huntingdale しょうがっこう
We're proud to sing our song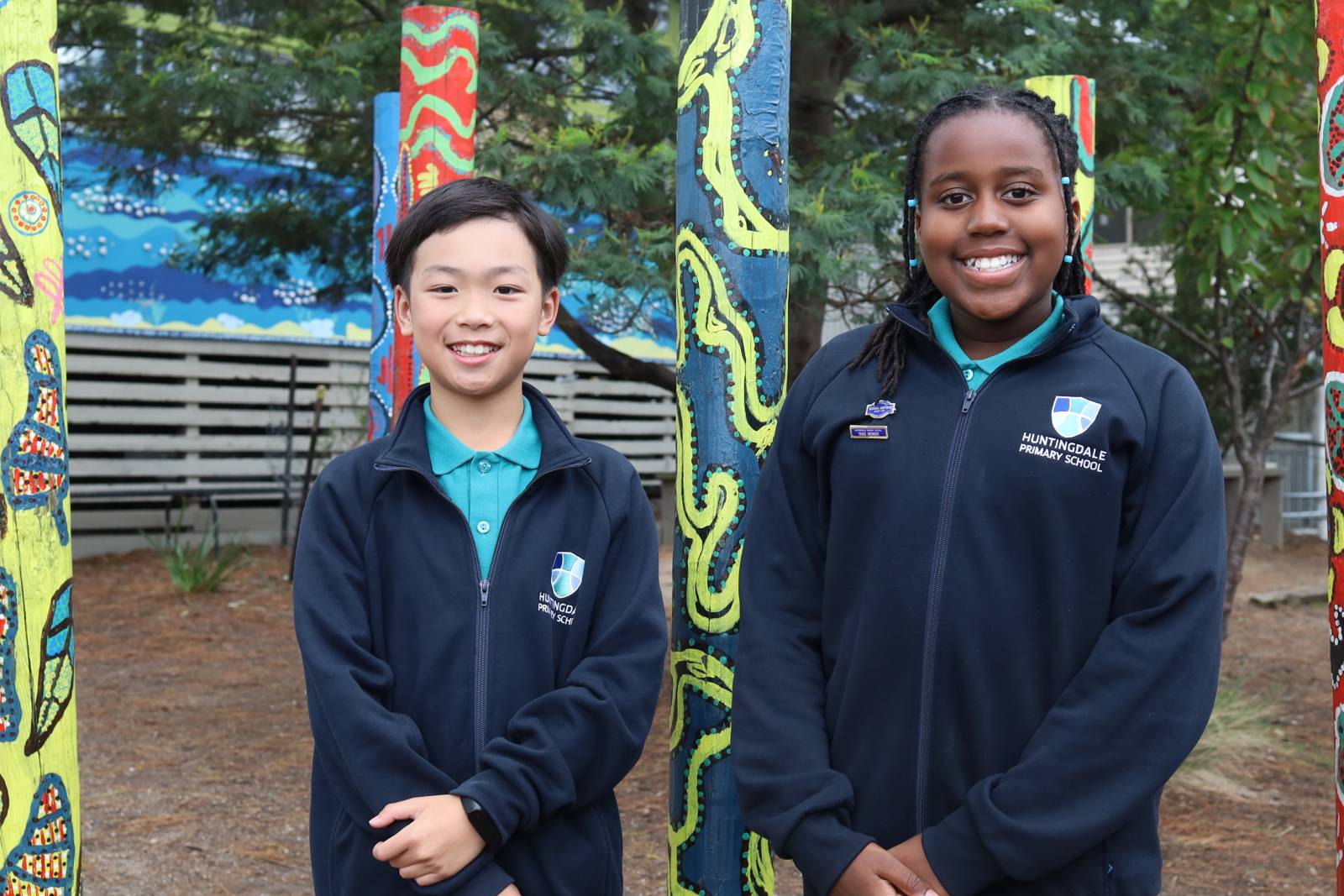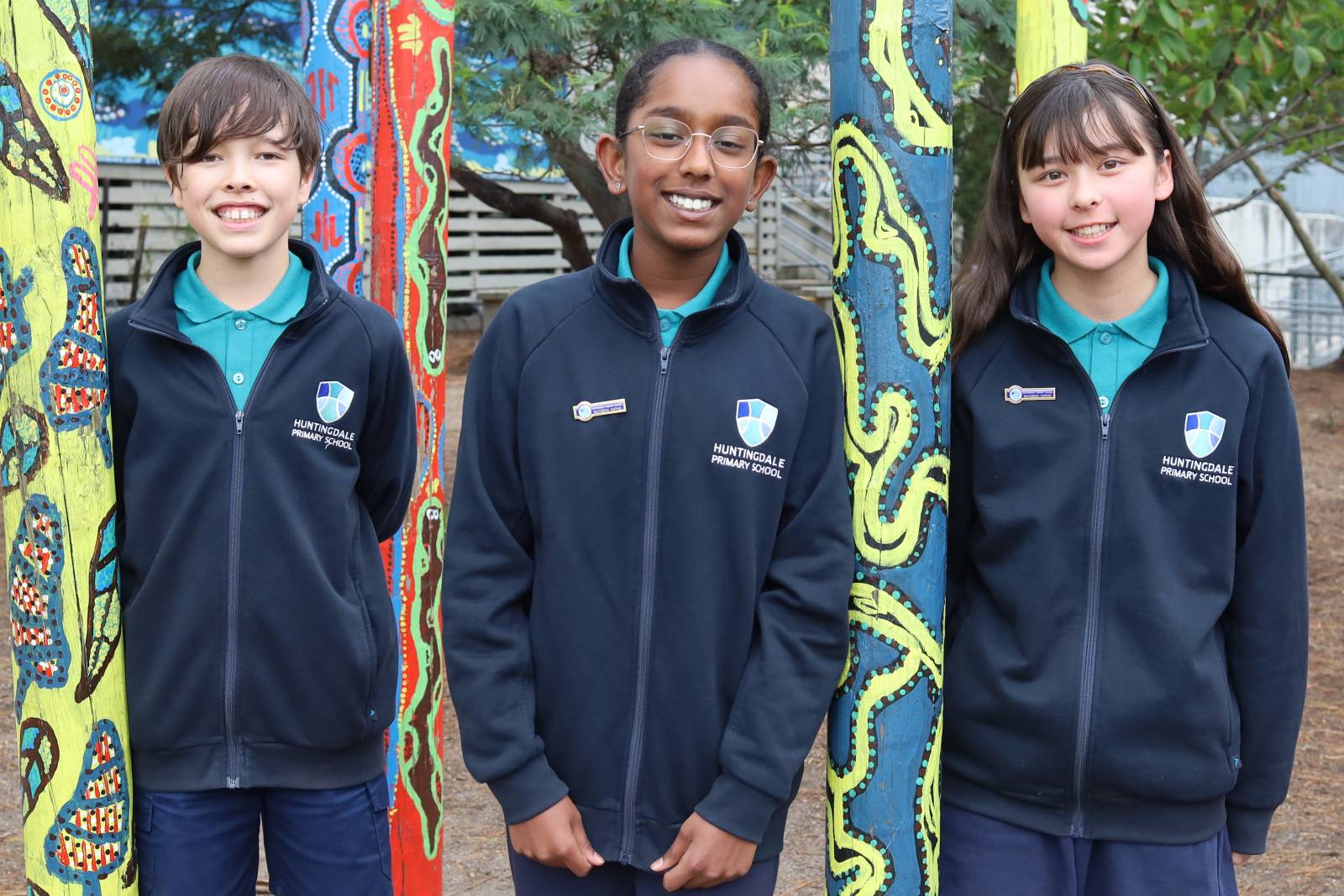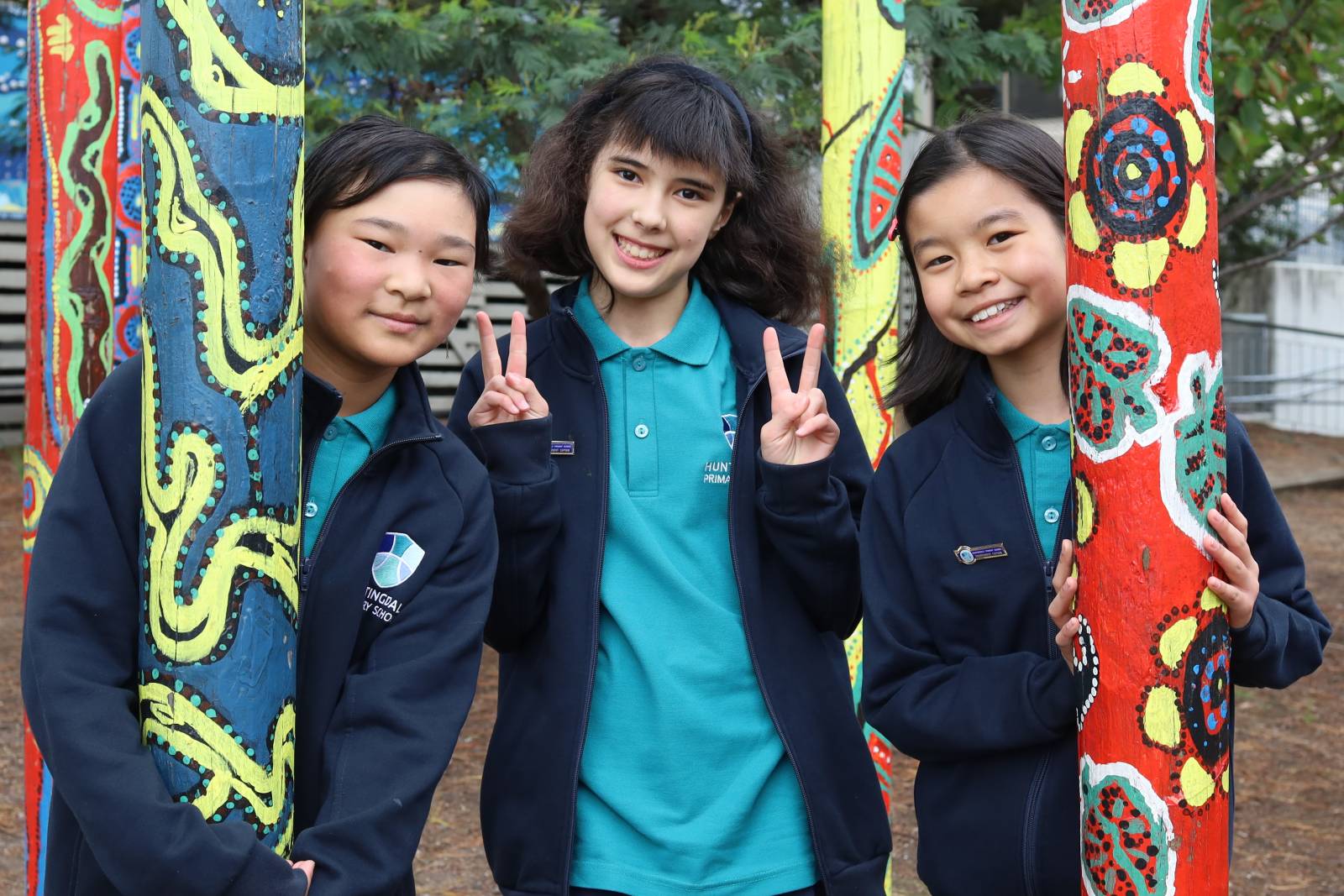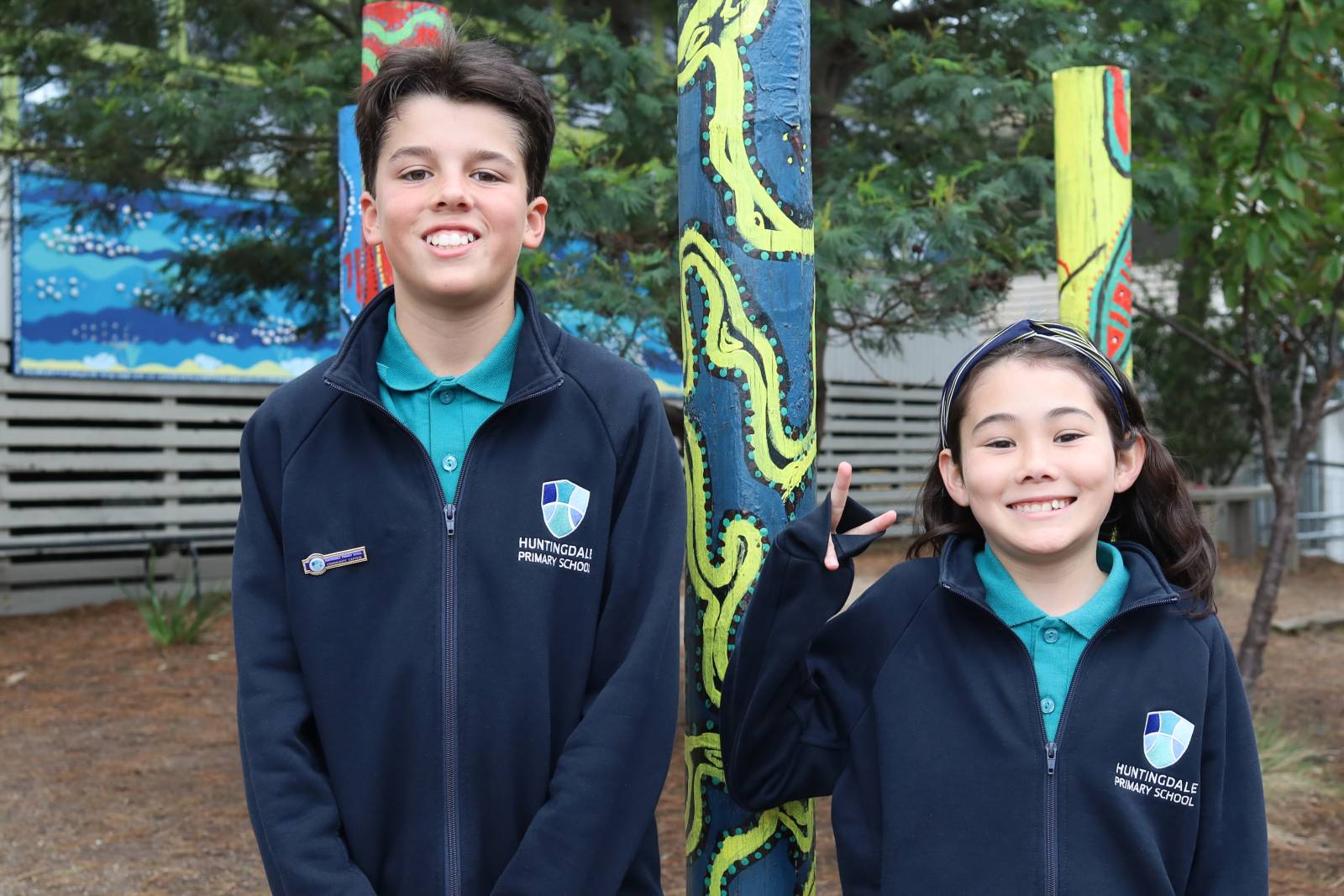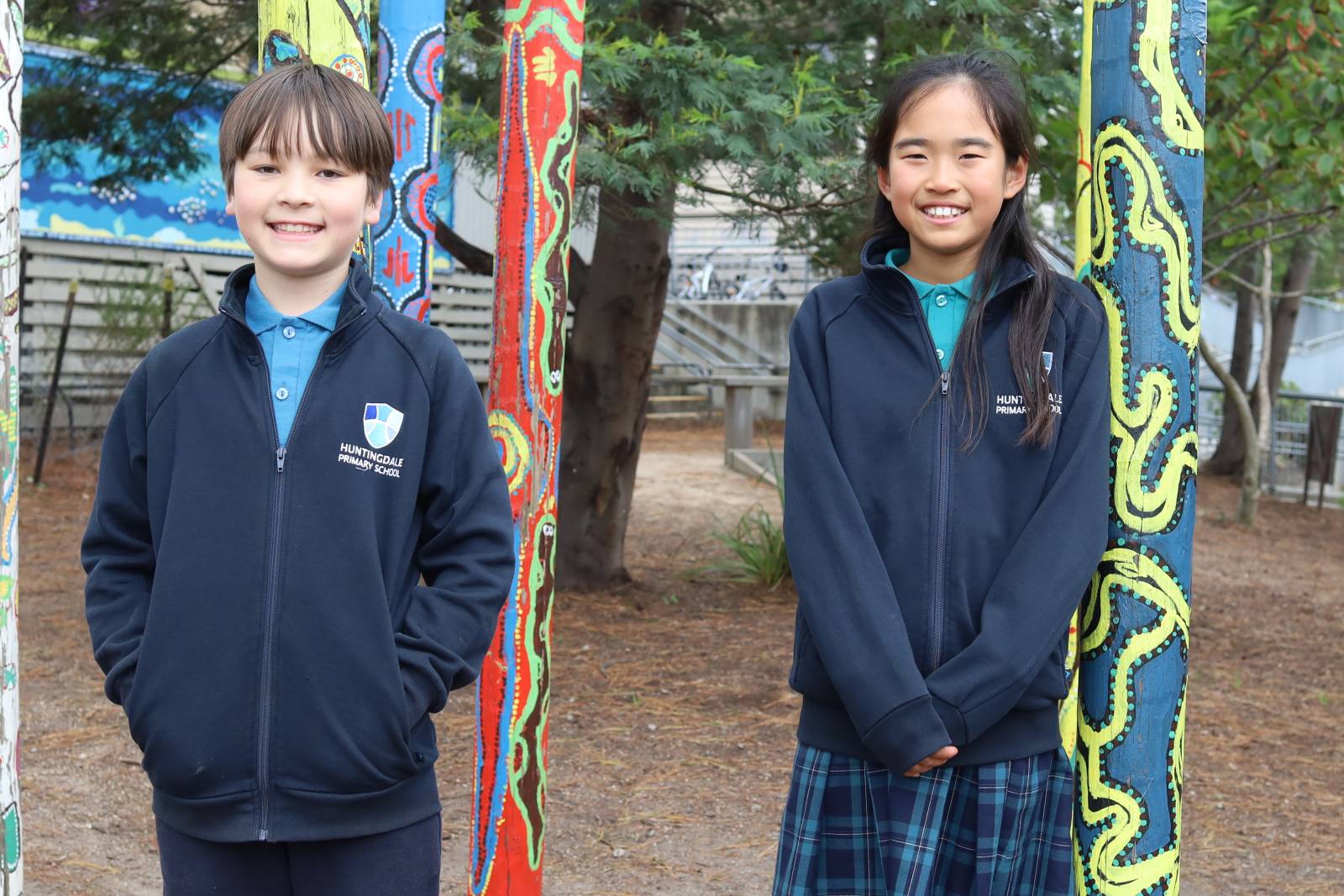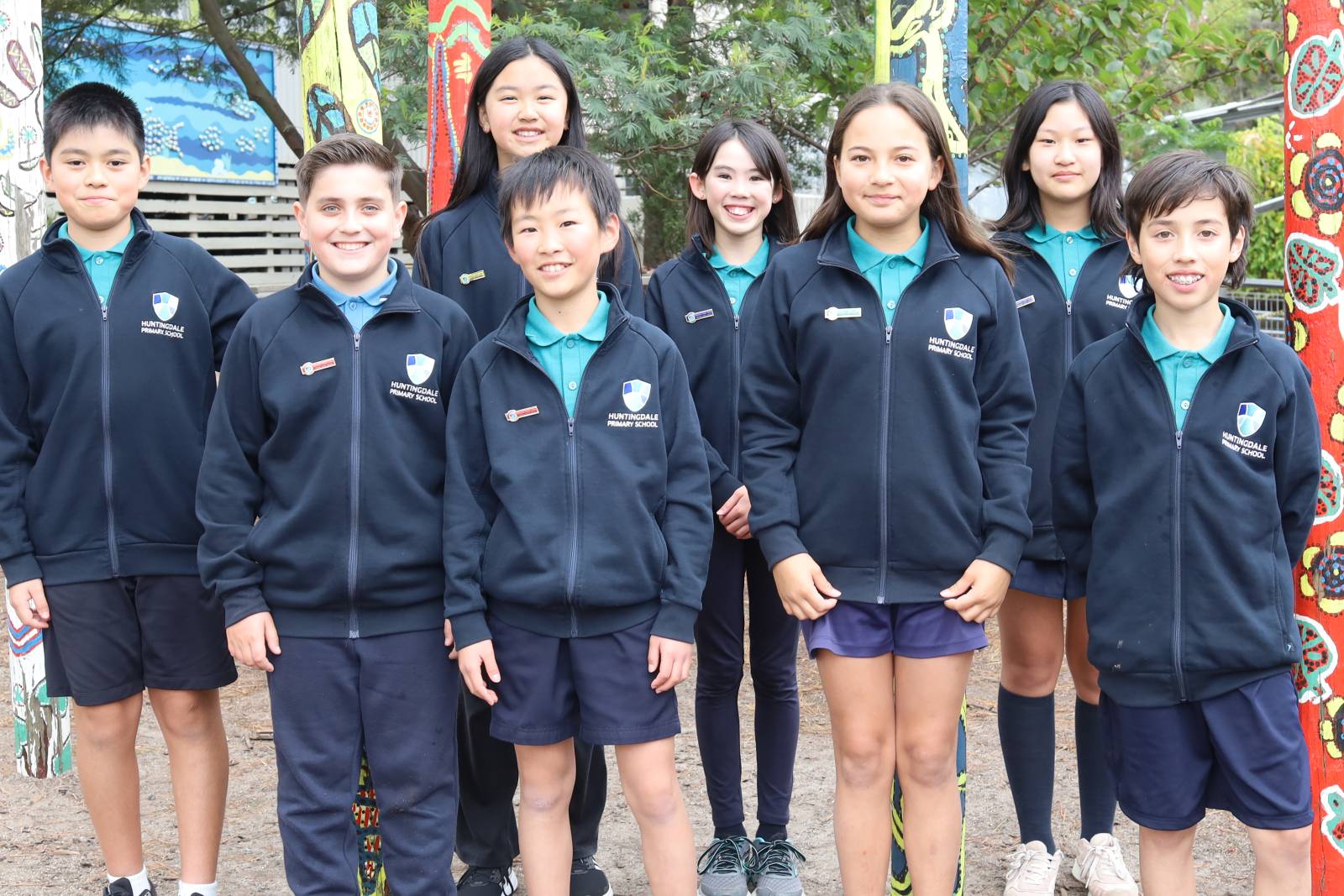 2023 Year 6 Leaders
School Captains – Shunsuke & Abby
House Captains:
Honshu  – Jimmy & Taketo
Hokkaido – Evie & Alannah
Shikoku  – Karena & Matthew
Kyushu – Ky Nam & Lea
Community Captains – Mars & Isla
Environment Captains – Ruby, Noa, James & Mimosa
Multimedia Captains – Marcus, Hana & Tulasi
Taiko Captain – Ewan
Choir Captain – Hannah
2023 Student Leadership Council Representative
2A   Abigail & Mimi
2B  Zayne & Giulianna
2C   Harper & Winston
3A   Sou & Lauren
3B   Aria & Kensay
4A   Jim & Monica
4B  Kathleen & Luka 
5A Jamie & Skye
5B Gabby & Lilia
6A Evie & Rudra
6B Mars & Isla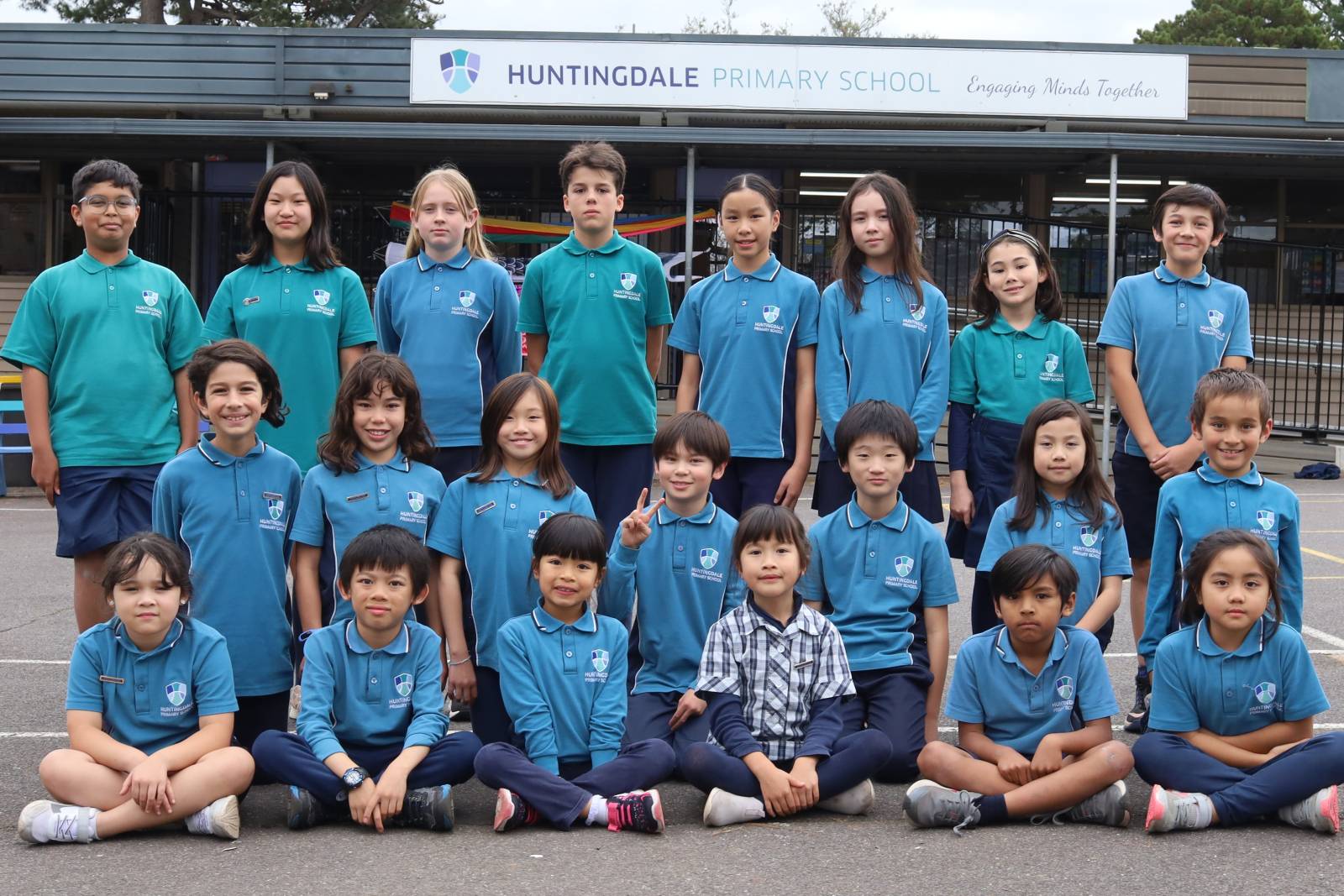 Our Student Leadership Council
 School Vision & Values
Huntingdale Primary School' vision is to be a lighthouse school for language acquisition by providing a quality Japanese – English bilingual education. In defining our Vision and Values for our school community it is essential we look to the future and the world and workplace our students will be entering as adults. Huntingdale's vision is future oriented providing:
Excellent literacy and numeracy skills
Authentic language competency in an additional language (Japanese) and deep intercultural understandings
Thinking skills to access, synthesise and transfer information in a 21st century knowledge economy
High level personal and interpersonal skills to facilitate strong social connectedness and personal wellbeing
You can learn more about our school by reading our Statement Of Values And School Philosophy. The school has a Lighthouse vision which can be accessed here. This was developed with input from School Council, parents, teachers and students. A document explaining each Lighthouse moments can be found here.  A one-page document showing our vision, values and behaviours can be found here. 
School Strategic Plan
Our school completed its  4 years review in Term 4, 2020 and it now has a New Strategic Plan.
The School Strategic Plan is the school's statement to its community about what it stands for and intends to do over the next four years to improve student outcomes. It defines what the school values most and sets out the school's goals and targets, key strategies for improvement, and therefore influences resourcing priorities.
Here is our School Strategic Plan for 2020-2024
2020 2024 School Strategic Plan
The Annual Report provides the community with information about the school's performance in implementing their improvement strategies and how the school's resources have been used as outlined in the School Strategic Plan and Annual Implementation Plan.
Annual Implementation Plan
The Annual Implementation Plan is our one year improvement plan based on goals in the School Strategic Plan.
One-year targets are developed as smaller steps towards achieving the broader targets set in the School Strategic Plan. The school then reports on the progress achieved to date through the Annual Report to the school community. See attached our Annual Implementation Plan for 2023:
 Oakleigh Education Plan
Our school in partnership with South Oakleigh College and Oakleigh South Primary School is part of the Oakleigh Education Plan (OEP) Learning Precinct. The OEP is a four year joint approach to making sure every student has access to high-quality, seamless education. You can now visit our dedicated Oakleigh Education Plan web space, hosted on the South Oakleigh College website to learn more about the OEP and keep up to date with all the actions and activities across the OEP, including STEM and Japanese learning.
Click on the link below to learn more.