Huntingdale Primary School has its own Parents Group called 'Watashi Mo'.
Watashi Mo literally means 'Count Me In' in Japanese.
Watashi Mo aims to:
Organise fun events for students
Support school events e.g. selling icy poles at Nihongo Sports Night
Organise fundraising events e.g. Easter and Christmas Raffles
Support information and welcome events e.g. K-F parent info night
Communicate with the school community e.g. Newsletters, Flexi Buzz
Develop friendships and work together with other parents interested in supporting the school.
No matter your expertise, we would love you to join! Any contribution you can make is appreciated, no matter how big or small! You can help with one event or many, and don't need to come to meetings to be able to contribute.
Watashi Mo meets monthly. It costs $1 to join, and is open to all parents/guardians of Huntingdale students.
Meetings are usually held on Monday Morning on a monthly basis in the Gillian Penfold Hall starting at around 9.00am.
For more information you can Email: watashimo.huntingdale@gmail.com
Does your company offer Employee Grants?
Do you work for a large company such as NAB, Toyota or Telstra?
Many large companies provide employee grants throughout the year for your choice of non-profit organisation. We have projects lined up ready for funding, we can even write the grant application for you!
Let us know and we can help raise funds for the kids!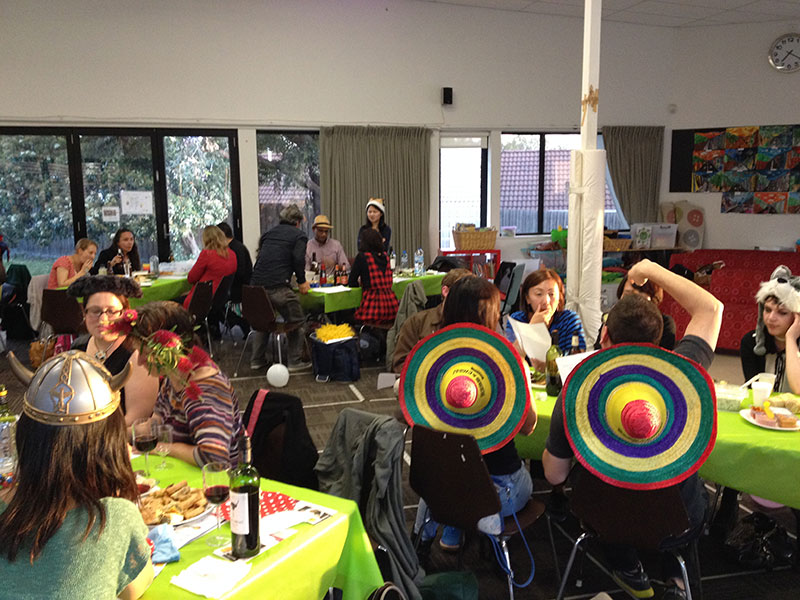 Know of a business that would donate prizes?
Do you own or work for a business that might like to donate prizes for raffles or events? We are happy to advertise the business at the event as a gesture of thanks!
Please get in contact with us!
We would love to hear from parents who wish to join HPS Fundraising and Grants sub-committee or support our work in any way! It doesn't matter what skills you have, there are a variety of tasks that you can be involved in.
It's a great way to get involved, meet other parents and raise funds for the kids whilst you are doing it!
If you have any questions regarding the sub-committee or events, contact Chris Leffler at c_leffler@hotmail.com